Why Translate with Lingo?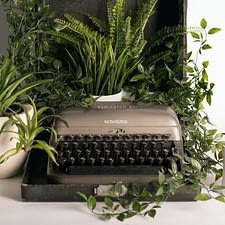 Why Translate with Lingo?
Go beyond the words, and translate the message
Lingo Translation is dedicated to providing personalized service. We aim to develop long-term relationships in order to acquire an in-depth understanding of your operations and corporate language. We proudly serve Canadian, U.S. and European head offices for large multinationals. We love supporting local SMBs and are delighted to work on individual CVs, artistic texts, research papers, scientific articles, and more!
Unlike some agencies, we strive to dig deeper; we recognize the importance of exploring nuances and subtleties in intercultural communication. Our translators take into account the underlying messages, target audience, cultural elements, company image or personal style of the writer, and can work collaboratively with clients to help establish brand image or style of vocabulary. Meet our translators here.
Plus, Lingo is a one-stop shop for all your language needs. Doubling as a language school, our team of dynamic coaches can help you bring your texts to life! Ask us about interview coaching, voice training, presentation coaching, Q & A sessions, advanced second language training, pronunciation lessons and more!
The Lingo Advantage
A well-established small boutique agency
100% personalized to fit your industry or style preferences
Reliable deliveries, satisfied clients and efficient service
A committed team of dynamic translators and consultants
Versatility and adaptability – with no hidden costs
Ask Our Clients
Nothing makes us happier than happy customers!
"The staff at Lingo excel at analyzing and understanding business needs. For translations Lingo has a rapid response time, always providing nuanced choices and pertinent vocabulary options, thus enabling companies to gradually build their own in-house language to fit with the right image, purpose, tone and audience. This greatly facilitates the revision process and eliminates much back-and-forth. A great time-saver!" HR Director at Hershey Canada, St-Hyacinthe,QC
"Lingo has been our French to English translator for nearly 20 years to our full satisfaction. Our type of work, dealing with psychology and work behaviour, requires finesse, accuracy and a great command of French and English. Lingo has demonstrated such mastery over millions of words on various subjects, with excellent service." Vice-President – Management Consulting, Training and Personality Inventories.
"I choose to work with Lingo because they are professional and accommodating. They get the job done on time and always create the availability to help with rush requests." Executive assistant – Health/Non-Profit Organization.
"What I love about working with Lingo is the attention to detail and the amount of research that goes into finding the most accurate meaning for specialized theoretical concepts. This is a major challenge in academic research, since the concepts we study can be very multi-faceted and cross-disciplinary, requiring a translation that can capture very subtle differences in meaning." PhD/Professor – Faculty of Medicine, School of Rehabilitation Sciences.
"We find ourselves impressed by the level of professionalism and availability, as well as the translator's sensibilities towards the many semantic nuances inherent to establishing appropriate technical and scientific vocabulary through the translation process. Thanks Traduction Lingo!" Professor of Psychoeducation.
We'll happily provide references upon request.
Need a quote?

Ready to submit a job?
Tell us about your project & needs!
Contact our Translation Account Manager:
Existing clients: find your account coordinator here
Available languages: French, English, Spanish.
Languages available upon request: Italian, German, Mandarin, among others.
Serving clients worldwide: Canada, USA, Mexico, Australia, China, France & more.
No hidden costs!