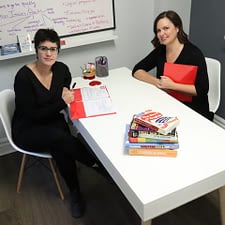 Our Story
Our Back Story
Founded in 2003, Lingo started as a dream to bridge the language divide between two cultures by fostering intercultural empathy, by customizing education delivery and by making bilingualism a much more accessible and achievable goal. It has since evolved into a collective of language specialists in the fields of education, translation, language coaching and communication. Lingo provides creative, customized language services to individuals, local businesses, and large multinationals.
In the News
"Apprendre une langue sans douleur" by Hélène Côté, Journal d'Outremont January 2020
Get in Touch!
Write to info@lingocanada.com to discuss your language projects or to book a free language assessment today. Why wait?
We look forward to serving you!
Share your story with us. Let us customize a solution for you.