Lingo Language Teachers
A dynamic collective of language professionals
Since its beginnings in 2003, Lingo has evolved into a collective of language professionals in the fields of education, translation, language coaching and communication. Our multidisciplinary team draws on a range of backgrounds and skillsets from connected fields such as psychology, social work, voice coaching, public speaking, NLP, linguistics, business management, research, sports coaching, communications and translation to optimize the client experience and deliver results.
Meet a few of Lingo's long-standing teachers, coaches and support staff here…
---
Efficient – Responsive – Ethical – Creative

Annie Laberge
French Director, Head French Teacher & Independent Operator of Lingo French
Through over 15 years of teaching experience, I have found that learning a new language is facilitated by a few things: providing practical bite-sized information, storytelling, and creating lessons that are unique, memorable, enjoyable, and rooted in human connection. By meeting students where they are, understanding their profile and approaching language both practically and intuitively, I believe that we teachers can build a fruitful educational partnership. In acting as each learner's wing woman into the culture, I hope to encourage engagement and foster genuine curiosity in the language.
Danielle O'Brien
English Director, Head English Teacher & Lingo Founder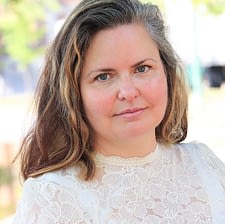 Since my early teaching days in 1997, being conscious of the fact that an educational experience can make or break a person, motivational needs have been a focal point in my day-to-day teaching practice. As teachers, we must first look to mend any past misadventures and then forge new positive learning experiences. In a language teaching context, it's a pleasure to coach each individual – child, adult, professional, immigrant – as they foster their own personal connection with the culture or mindset that is embedded in the way we communicate. I feel privileged to play a role in a very personalized language-acquisition journey with each and every client.
Rocio Tamez
Spanish Director, Head Spanish Teacher & Senior English Teacher
As a passionate language teacher (Spanish and English) and language student (French and Mandarin), I have discovered and experienced first-hand the many benefits of learning a second language. Speaking a language other than our mother tongue is like brain-gym: it allows us to not only improve our memory but to become better multitaskers. As a language teacher, I focus on the creative aspect of the process, fostering an environment where my students learn in a natural and fun way, with a sprinkle of cultural awareness. I believe that cultural appreciation helps to establish context and for students to feel they are "living" the language as opposed to just learning it.
Ashton (Jordan) Boisvert
Senior English Teacher, English Assistant Program Director
Language is so universal that learning a new one can change your life. You'll approach the same realities with a brand-new set of tools, and familiar contexts with the ability to connect culturally like never before. At the same time, everyone absorbs material differently—for me, that variety is part of the fun! My learner-centric approach is to deliver the deep satisfaction native to self-improvement. Together, we'll work towards tangible progress on specific goals, all while keeping things light, dynamic, and personalized.
Proudly serving Montreal and clients worldwide since 2003!
Get in Touch
Ready to book a test, consultation or find out more?
Plus, find out more about our FREE language tests.
Share your story with us. Let us customize a solution for you.
*authorized independent operators